SZZT attends TRUSTECH 2017
TRUSTECH 2017 holds a 3-days event on 28th November to 30th November. SZZT as a globally biggest Self-Service Terminal supplier in the Internet era, highly focus on secure financial payment equipment, we are honorable to participate this event.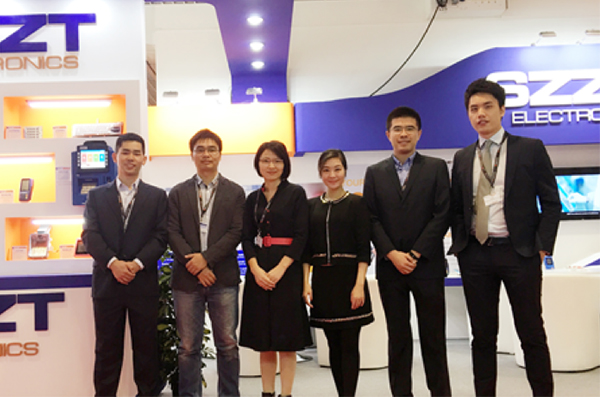 SZZT Exhibition Team in 2016
Our Smart POS series products and wall-mounted payment kiosk were very popular at last year. This year, SZZT team will showcase smart POS with innovative features, Encrypted PIN Pad with 4.0&5.0 PCI certification. We will also promote new payment concept, such as "Integration Payment". We are expected that we could take our products and service to all around world and more and more people would able to enjoy the convenience of life that we created.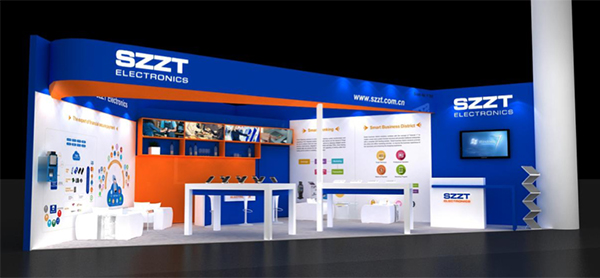 SZZT Exhibition rendering in 2017
TRUSTECH, originally named"Cartes. Cartes was a advanced global trade exhibition which focus on hardware and secure identification. Following with the changes and upgrades of industry, Trustech has developed to a big influence exhibition highly focus on "mobile payment, smart identification and secure financial payment ". The change of brand is the result of organizers re-examining their own exhibition structure based on the development of the upstream and downstream of the smart card and mobile payment industry chain and the updating of technology. Additionally, the exhibition form from the previous single exhibition has developed to host more high-end forums to meet the exhibitors demand for industry information sharing.
According to the statistics in 2016, exhibition attracted nearly 13,000 exhibitors from more than 40 countries. This year will approximately to reach 18,000 people attendance. SZZT Electronics as a Chinese exhibitor, we will be waiting for all the industry colleagues to visit Booth E055 at RlVIERA. We look forward to further exchanges and cooperation.
Exhibition Name: TRUSTECH 2017
Exhibition Date: 28th November- 30th November 2017
Address: Palais des Festivals, Cannes on the French Riviera
Booth NO: RIV E055